Furry Nation Salvation's Re-Homing Assistance Program
Home
/
Furry Nation Salvation's Re-Homing Assistance Program
Sometimes situations arise beyond our control and we aren't able to keep the dog or cat like we thought.  If you find yourself in this situation, Furry Nation Salvation (FNS) would like to help you re-home your animal while they stay in the comfort and safety of their own home and not at risk of euthanization by placing the pet in a shelter. Animals in shelters are kept in small cages next to other animals. This is very stressful for them and often results in behavioral issues and exposure to sickness, such as kennel cough or upper respiratory infections, and unfortunately sick animals, behavioral issues and overcrowding are the leading causes of euthanasia at the shelter.
If you're unable to keep your dog or cat long-term but can keep him or her during the time it takes to find a new home, FNS can help! With 10 years of experience, we know what it takes to rehome your pet successfully! We now help other rescues, vet clinics, and shelters place unwanted pets.
What does the Re-Homing Assistance Program do?
Furry Nation Salvation requires you to post the FIRST ad utilizing Craigslist (taking into consideration things we recommend in your advertisement). You send us the link when complete and we will do the rest! We take the information you provide and use that to post the animal into our adoption sites (included but not limited to; Pet finder, Adopt a Pet, All Paws, Pet Curious, and our Facebook page Furry Nation Salvation. We have a copy and paste section to help you along with what to say in your advertisement. *Not good with a computer or posting photos? Please let us know so we can assist you further.
Online resources are provided such as Adoption applications and/or contracts to aid in the adoption process.
You have the ability to screen potential adopters with criteria provided to you, set up adoption meetings, and determine who adopts your animal. We have a list of questions you may consider asking when a potential adopter calls.
You keep the adoption fee for the animal.
We are always here to answer questions or give advice. You will not be left alone in the process and we are great communicators! We are bond by our extreme passion to help any animal in need.
We educate you how to advertise in the right way to find responsible homes without simply "giving the cat away for free" to anyone who will take it.
To qualify for the Re-Homing Assistance Program, your animal must meet the following requirements:
As required by Florida State Law, your animal must be spayed or neutered (if over 14 weeks of age) in order for us to assist in the adoption referral. Please know we can offer assistance in this if needed by facilitating no cost spay/neuter locations, or providing our list of low cost spay/neuter facilities. A spay/neutered pet is more desired and easier to place then one that is not fixed.
You must be able to continue to house your animal while being advertised – preferably a minimum of two weeks to two months. Very shy or scared pets may need longer. We advise placing a link to a video of the pet so potential adopters can see how well the pet will adjust if given time to do so. Videos can help greatly in the adoption process.
Re-Homing Assistance Program specifics:

There is NO fee for our service. Animals have no voice and no choice where they end up, so we like to help them to the best of our ability. If you work fast, we will work even faster. Our program is very successful and if you take our advice, you will find your pet a great home you can be proud of.
This is a referral service only and FNS acts only as a third-party resource for those looking to re-home their animals.
To begin the rehoming process, please email Tonja at FurryNationSalvation@hotmail.com
or call 386-295-2755
ABOUT THE ATTACHMENTS:
(Depending on how involved you want to be, here are 4 attachments to help you along in finding great homes for your unwanted animal)
Here is a Youtube link for our Craiglist Tutorial that shows how to use Craiglist to it's full potential.
Learn how to renew/repost your ad!

https://www.youtube.com/watch?v=SKW5ixcWzbI

The video talks about how to place an ad with reminders of "Must haves," to place in your ad. The video also explains how to RENEW your ad (after 3 days) and how to delete your ad and renew it, if Craigslist doesn't give you an option to "renew." Renewing is a very essential benefit of using craigslist.
Instead of your ad disappearing at the bottom (like facebook), you have the opportunity to bring the ad back to the top of ALL the listings for new potential adopters to view it! If you don't utilize this feature, you will not find a home for your pet as fast.

MUST HAVES IN YOUR CRAIGLIST AD (condensed version- more details are below):

Good title (Grab someone's attention!)
Good photos! The better quality photos you have, the more people will want to click on your ad. Picture where cat looks scared is not a good photo. Use natural lighting. Hold the pet near a window and have another person take the photo of him/her. This shows the cat's size and that it can also be held. Plus the animal will move less and you'll get a photo that is clearer and less blurry. Check out this example. Which cat would you want to adopt?
Place your phone number in the BODY of the ad, as well as the phone number section of Craigslist! When people are excited about a pet they want to call! DO NOT click on any links potential scammers will send or varication codes. If it sounds strange, DON'T DO IT.
Good description of your pet: Likes to be held? Talker? Cuddlier? Affectionate? SPayed/neutered? Age?
That you'd be willing to take the animal back if the adoption is not working out (if you actually are). That way if the adopter is un-happy they will call you instead of resorting to an animal shelter.
Adopter needs to show up with a cat carrier! Very important.

****RENEW YOUR AD EVERY 3 DAYS*********

COPY AND PASTE SECTION BELOW TO USE IN YOUR CRAIGSLIST AD:

Please feel free to COPY and PASTE this section below. Delete/Add anything you'd like. Please insert YOUR phone number and YOUR information about the animal you want to rehome. Any area with 5 Asterisks (*****) means you need to insert your own information.
If pet is NOT FIXED, it's always wise to give information to a discount location near you. Education is key in helping the overpopulation of animals and to give a chance to the animals already in our shelters to find homes. Some parts below, you may not want to do, but even if you won't call one month later, the more information you provide in your Craigslist ad, the better quality people will most likely call you.

(Copy and Paste section is below)

---

Please call/text this number if interested *****

Animal located in this City & Zip code *****

Animals story (where found) and Personality: *****

Animals vetting history *****

IF YOU WANT TO ADOPT:

Please show up with a cat carrier
Small adoption fee of: *****
I will call/text one month from adoption day just to make sure everything is going well
Please show up with your ID.
Small information sheet will be filled out so I can contact you one month from adoption day just to make sure everything is working out well.

*Please know, that when you bring your newly adopted cat/kitten home, it is always BEST to place him/her in a very small room (bathroom works great) with their litter box, food, water. That way the cat/kitten can adjust quicker and get acclimated to new environment with less stress. All cats/kittens need time to adjust, so if you adopt please allow this. Thank you.

Call/text me if interested in this pet: *****

(if not vetted, always provide a local clinic to new adopter as fixing your animal by 4-5 months of age is always recommended to prevent bad habits from forming and to ensure you don't have any unwanted pregnancies. Here is one local to Volusia County)

Redinger Spay and Neuter Clinic
600 Mason Ave, Daytona Beach
#386-310-4935 (spay is $40 and neuter $25)

---

Questions to ask when a potential adopter calls:
What animals do you currently have?
Ever had a cat before? If yes, what happened to your last cat? (got hit by car, had to move and had to surrender to a humane society, etc. would most likely NOT be quality homes).
Are you looking for an inside cat or inside/outside one? You may be wanting to find a good INSIDE home for your cat so this would be a great question to ask.
Do you rent or own? If you rent, is it okay to get your landlords number prior to you coming to meet the pet? Sometimes potential adopters will say, "Let me call you right back with that information," and NEVER call back. That weeds out an individual rather quickly. People trying to sneak in an animal is never a good idea. If caught- the animal is the first to go and usually will end up at a shelter.
How long have you lived in your area or home? We always try to find a "STABLE" environment.
Do you currently have a vet that you use? We have called vet references before to make sure new pet owner gave good care previously to previous or current pets. In boyfriend/girlfriend type situations, I ALWAYS ask, "Sorry I have to ask this question, but if your relationship ended, who would take ownership of this animal?" I have called a younger person's mother or father before if they had just moved out on his/her own, and we needed to verify that the mother/father would allow their child to move back home with a new animal. Doing this for 10 years now, I've had to learn the hard way, but now require and ask a lot more up front to ensure a long stable life for the animals we place in forever homes.
We also require TWO phone numbers as well. Young person's mother or father on contract. Or adopter's spouse or close friend.
How to RENEW your ad (renewing brings your ad back to the top of the listing)
Here is that link again to the Craiglist tutorial:
https://www.youtube.com/watch?v=SKW5ixcWzbI
*****REMEMBER******
When posting an ad to Craigslist make sure to REPOST your ad every 3 days to get it to the top of the listing!!! I may have mentioned this many times already. But it is VERY VERY important tool. Set your phone alarm to remind you every 3 days. Reposting your ad is super easy. You just log into Craigslist, hit "Account" and then click the button to the left of your listing that says "Repost."
Make sure to post your ad in the "PET" section of Craigslist under "COMMUNITY" (do not place in Free section).
If it doesn't give you an option to repost the ad and you know it has been more than 3 days, then delete ad then repost it (just simply hitting buttons here). It brings the ad to the top of all the listings. Super important, so people can see your ad and it doesn't get lost with everyone else's.
The use of videos and photos in your ad!
GOOD PHOTOS IS A MUST!!! Take your time. It will be the first thing and impression they see!!!! People will be drawn more to a clear CUTE photo of a kitten than a blurry one where the kitten looks scared. USE OF VIDEOS:You can upload your video to Youtube and place a link in your craigslist ad. It is a great tool to aid in the adoption process! I always put a Youtube video in my ads with any kitten or cat that is skittish (needs time to adjust to a new person) or is over 6 months of age. People can get to know the animal before coming to meet him or her. Some take time to adjust and a video is a MUST! Having a video will also get you more exposure! A good video to post is one of her/him purring and being loving or a video of him/her playing with a string.
Yes this is the same cat!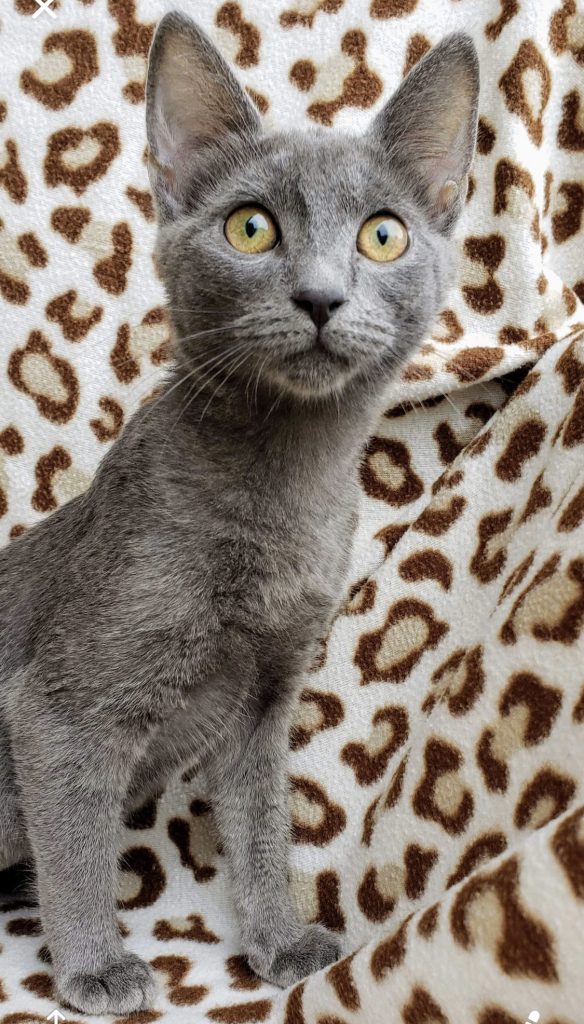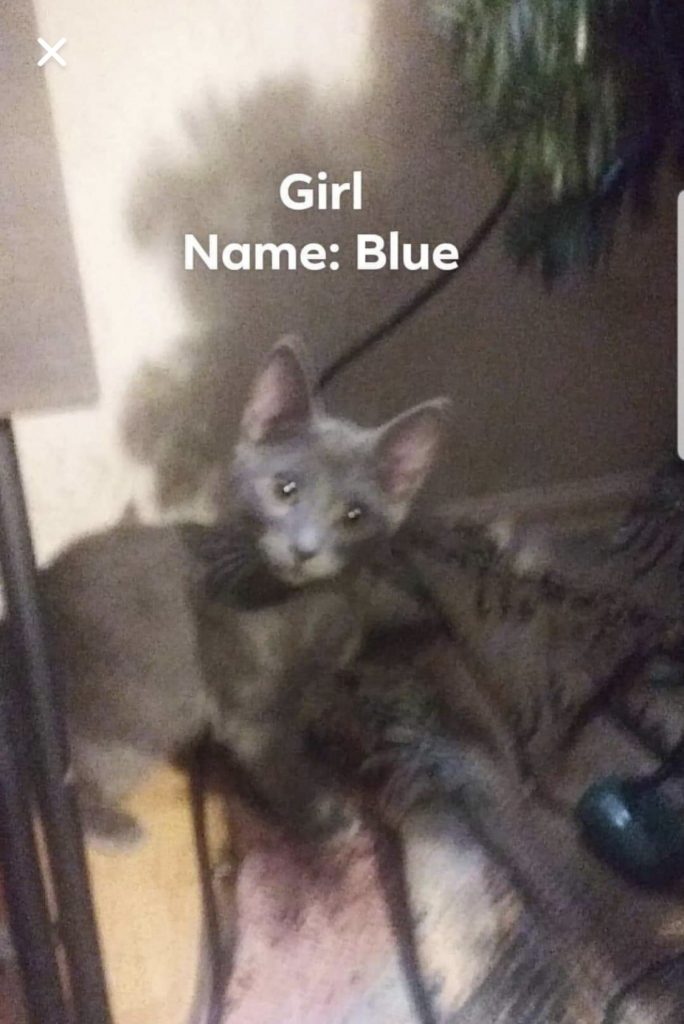 What to do when you have someone coming to your home to meet the pet (Also called a meet and greet)?
Please place the pet in a small room. This is so important. Even super social pets can get frightened when a new person comes to meet them. When we facilitate an adoption with our rescue, we use a bathroom. This is a small space where the potential adopter doesn't have to chase around the animal and you can close the door to allow him or her to get to know the pet on their own. Rehoming a cat living outside: If possible, place the cat inside your bathroom a few hours before the scheduled meet and greet. Trust us here! Leaving a cat outside is not a good decision and I can't tell you how many times a meet and greet went terribly wrong when our advise isn't taken. 9 out of 10 times the cat won't be there when the adopter arrives, or the cat gets spooked due to the stranger approaching.
Other notes:
Have the potential adopter text you when on their way. We love using this technique. We also ask for individuals to text us their arrival time according to their GPS. We don't get any "no shows" using this tactic and we "wait" a lot less.
Make sure the potential adopter knows to bring a cat carrier if they plan on adopting a cat.